Made of aluminium, the ONE STEP sun umbrella features a patented, gas-piston system (like those installed on vehicles for the trunk doors) by which it can be effortlessly opened and closed with a single hand.
While closing the umbrella, the fabric folds onto the shaft and no part of the umbrella will touch any furniture underneath, avoiding the need to move it. When it is closed, it is very compact, thus limiting its visual impact.
One or two round umbrellas and up to four square umbrellas can be mounted on the shaft.
Led lights with a variety of layout options can be supplied as optional items.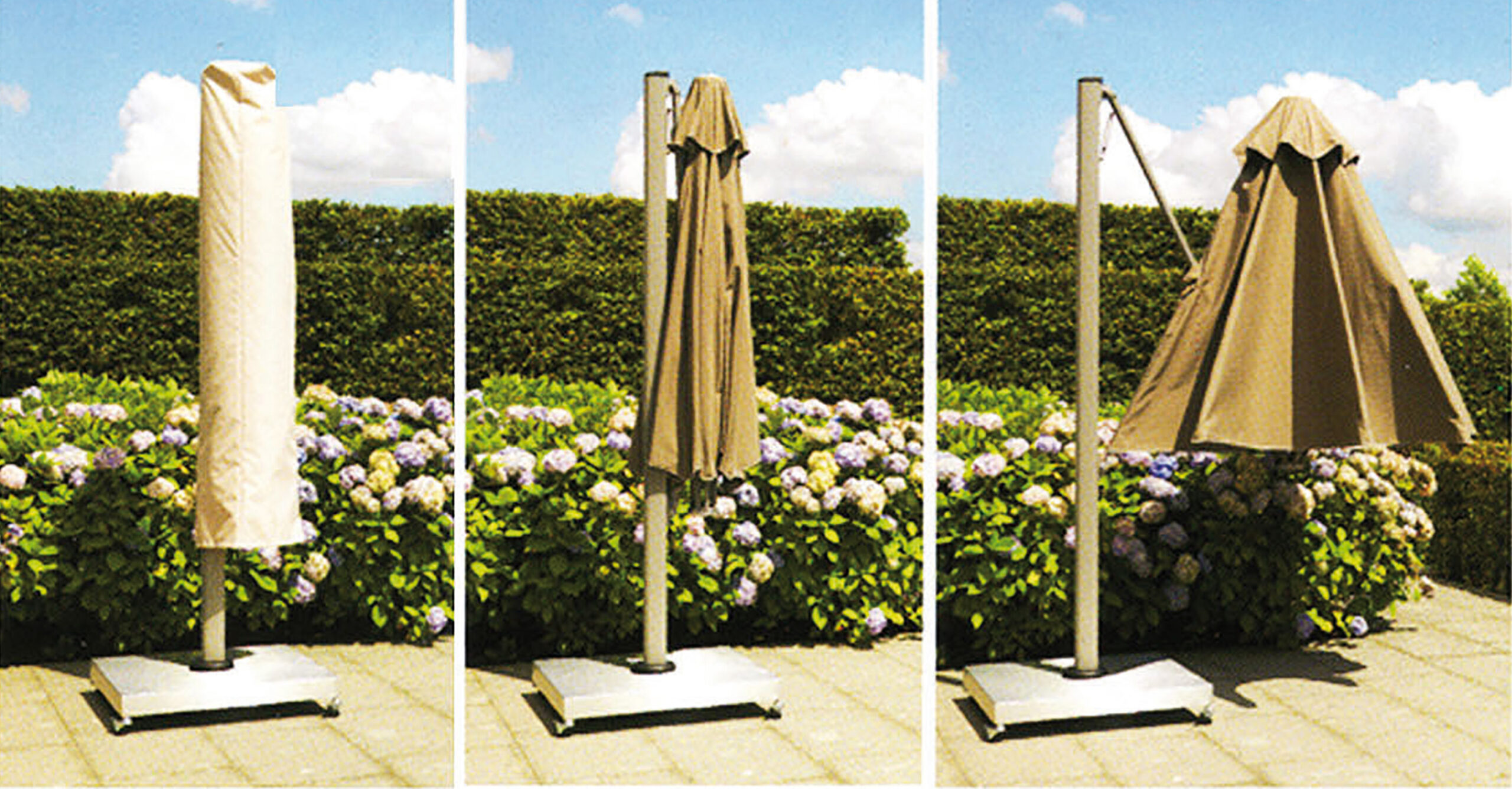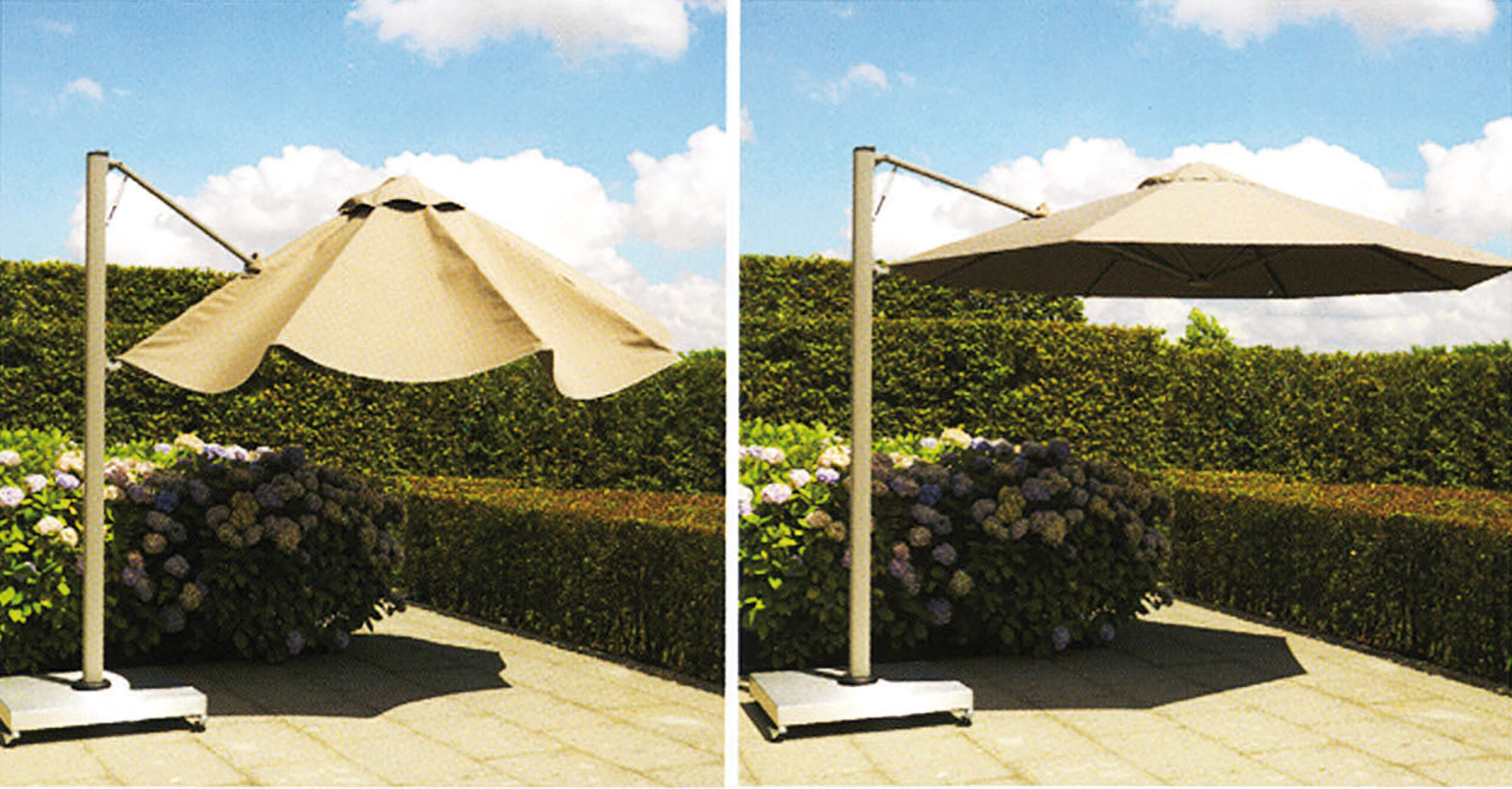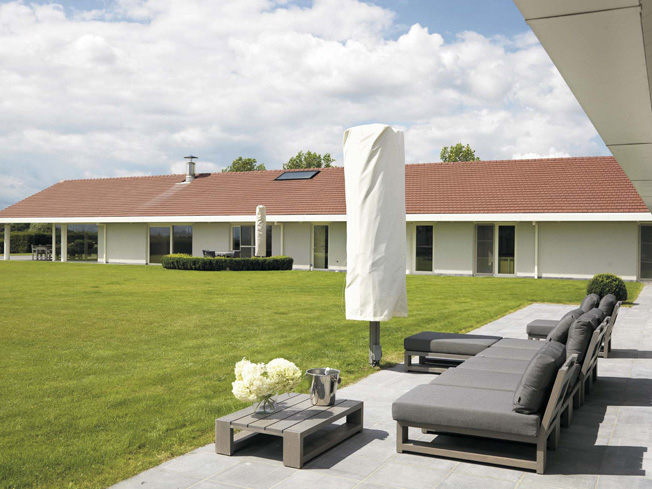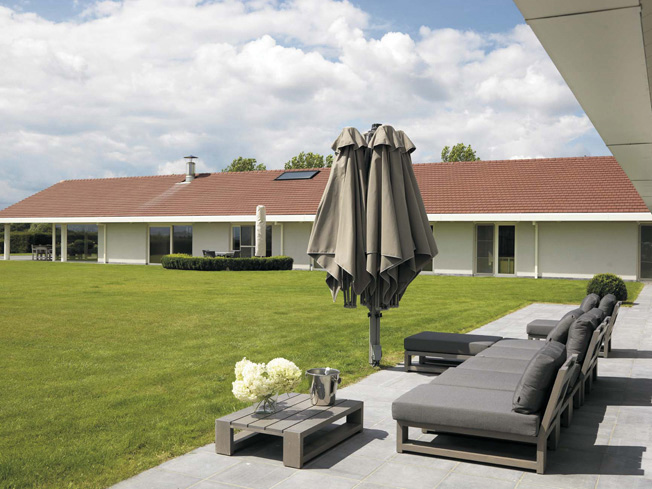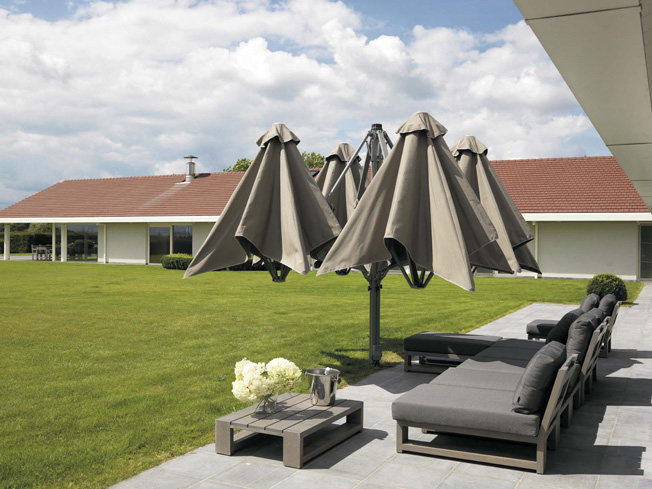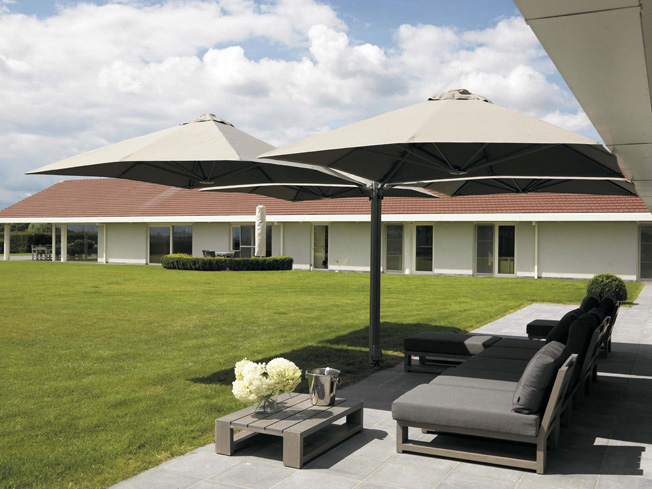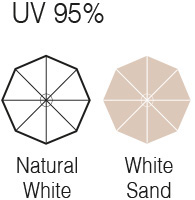 SUNBRELLA | Technical data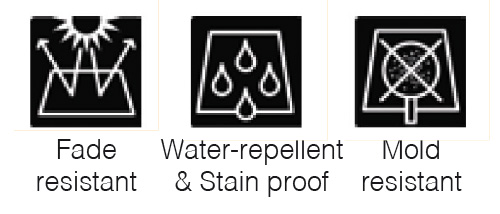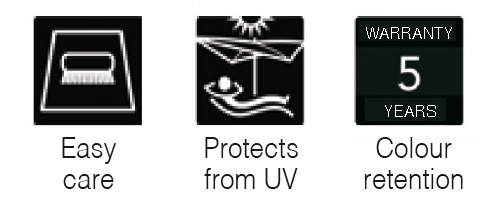 | | |
| --- | --- |
| Dickson Acryl | 00% solution-dyed |
| Weight | 290 g/m |
| Colourfastness | 7-8/8 (Standard ISO 105 BO4) |
| Waterproof | >300 mm water column |
| Maintenance | All fabrics can be washed and replaced |
One Move System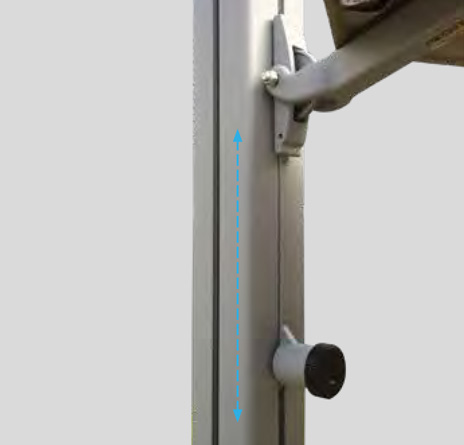 Thanks to the patented "One Move System", it is possible to open and close the umbrella in a single movement. It is not necessary to move the chairs and table while closing the umbrella as it opens and closes above the standard tables (not valid for the 3 x 3 m version).
Gas spring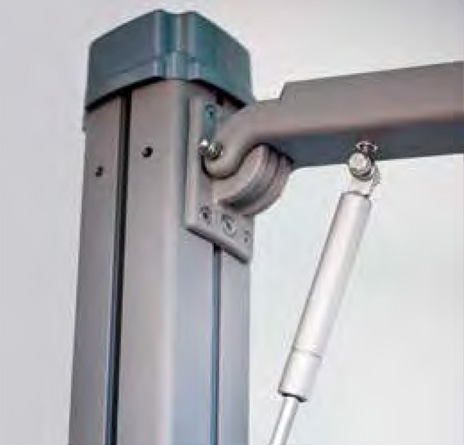 The manual version is ultra-light to maneuver, thanks to the stainless steel gas spring (not valid for the 3 x 3 m version).
Hinges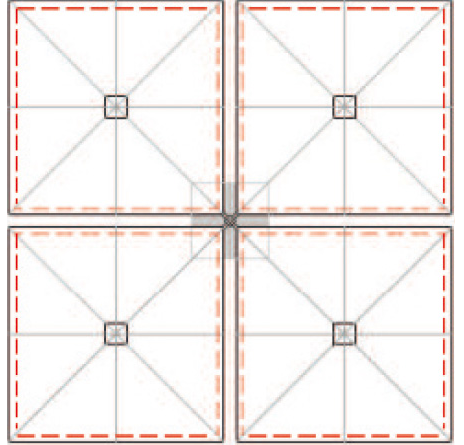 Standard fabric with 4 zippers
Teeth hinge outwards instead of inwards
To be specified in the orders until 30-06-2016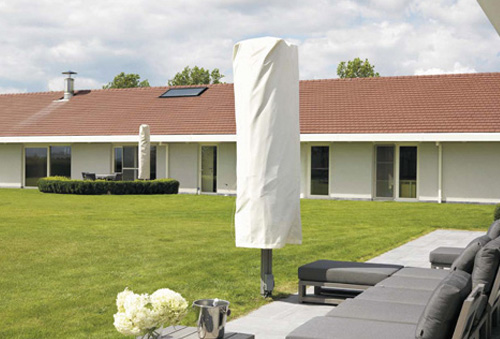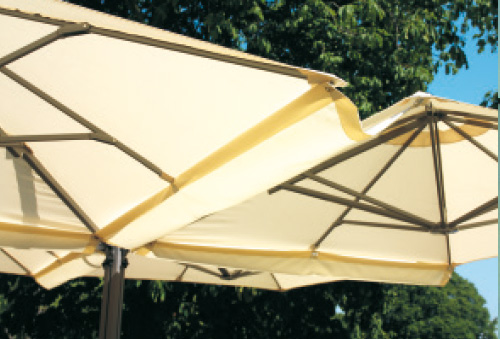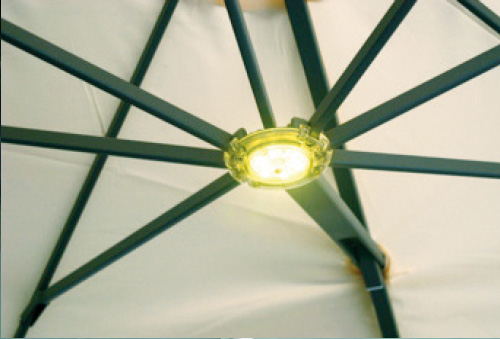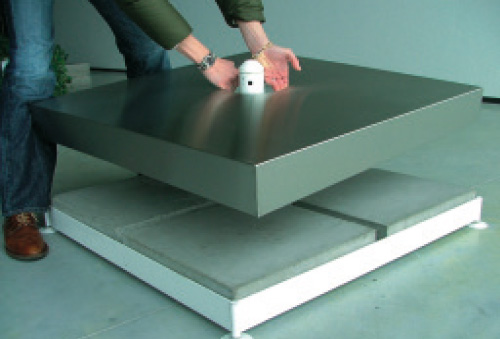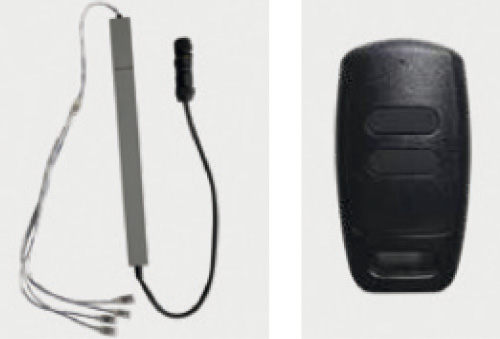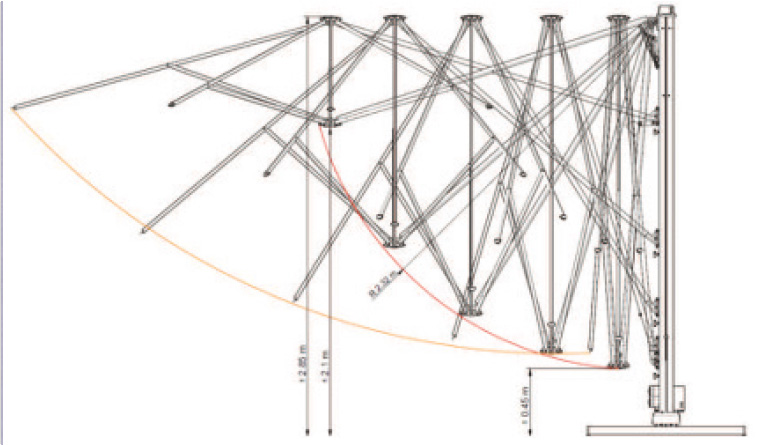 Pole
+ 25 cm
285 cm
rather than
260 cm
XL version
Choice
length
auction
260 cm
and 285 cm

Ozone layer depletion has caused a reduction in the filtering of ultraviolet rays. This, in turn, entails that prolonged, unprotected exposure to the sun poses increased health risks. All P6 and P7 fabrics have the capacity to significantly reduce the penetration of UV rays and offer you and your children the perfect protection from the harmful effects of sunrays (100% of UV rays are filtered out).
The Skin Cancer foundation recommends Dickson Acrylic as a part of your complete sun protection regime, including regular use of sunscreen.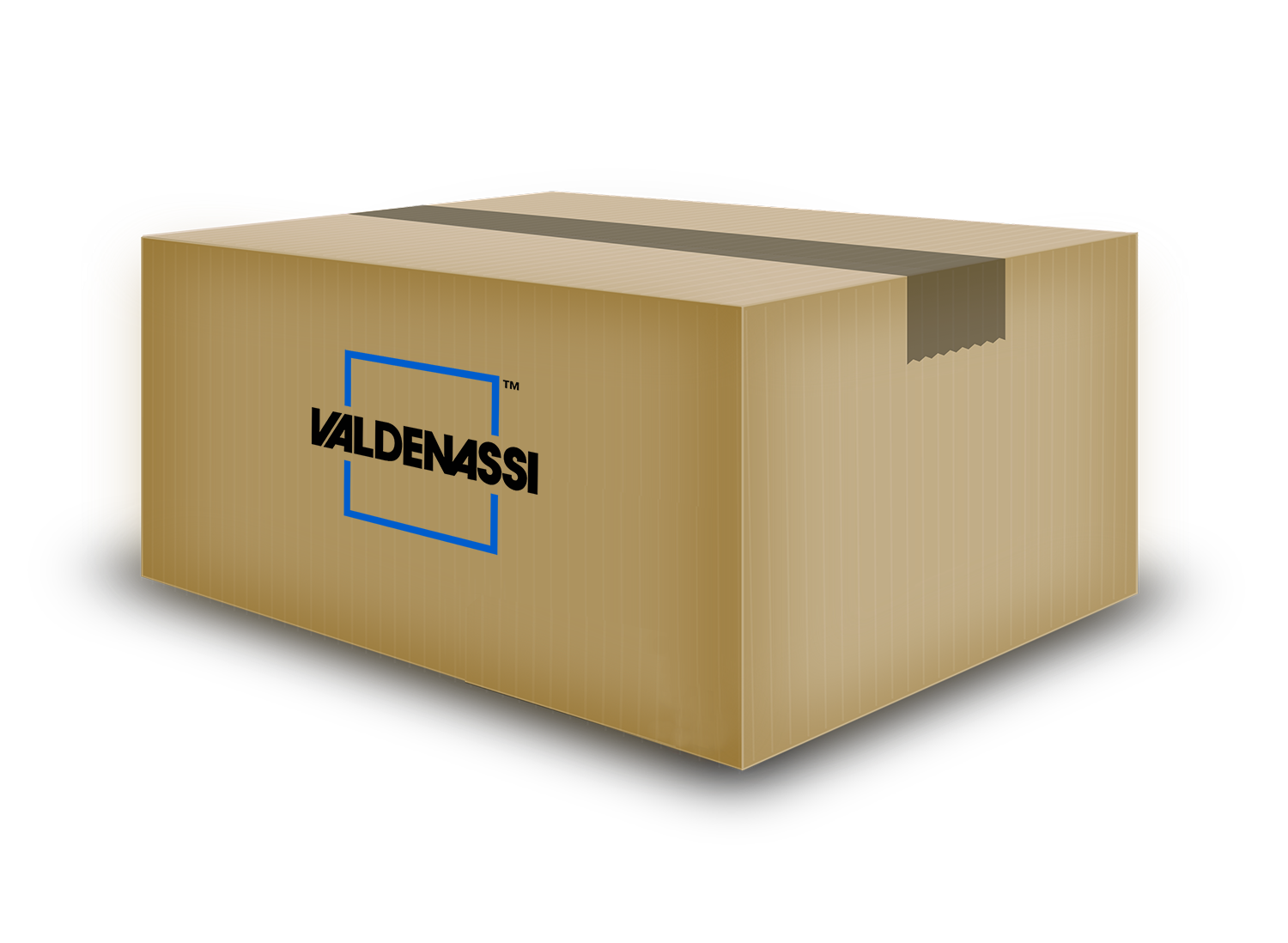 Weight, size and volume to be defined according to the quantity of items purchased.
Images and colors are approximate and provided purely as an example, not contractually binding.
The items may evolve over time or undergo minor changes without prior notice.